HOW SOME FOLKS GET BACK INTO BONDAGE
By
Soughtout E. Matthew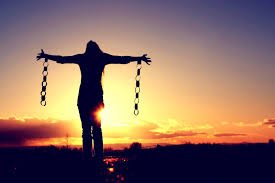 INTRODUCTION TEXT:
Galatians 5:1 "Stand fast therefore in the liberty wherewith Christ hath made us free, and be not entangled again with the yoke of bondage."
One of the reasons why those who are delivered or liberated from sin, addiction or demonic bandages returns back into it is traceable to their inability to stand fast in the liberty or deliverance they received.
WHAT IT MEANS TO STAND FAST
To really get what it means to STAND FAST, we have to look up on the definition of the Greek word for it. Stēkō or Stay'-ko is the Greek word for STAND FAST. It implies to be stationary. Figuratively it means to persevere.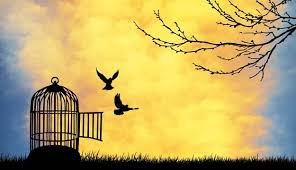 To STAND FAST also means to lean upon, to take hold of, to lie hard, to set self, to uphold, to be firm, to place anything so as to stay, to station, to remain, to be steadfast, to be faithful, to be constant, to be steady, to be permanent, to stay or stay on, to be stable or to be established of a long continuance.
WHAT IT TAKES TO STAND FAST
To stand fast, you need two things. They are:
• Perseverance
• Faithfulness
Liberty is a result but there is something or someone that have to bring it into reality in someone's life. If Jesus brought your liberty from any kind of bondage, you have to stay on with Him. If God through repentance has brought your liberty from any kind of addiction, you don't need to return to those things that led to you becoming an addict. No matter how hard the pressure, persevere and be committed to not shifting your ground on returning to your vomit.
Peradventure, you are released from the jail, would you still like to do the things that led you to jail again?